Our Mission & Vision
Old North Farm is a living, breathing entity rooted in reciprocity, mutual respect and continual learning. We feed our community, serve ecology, foster abundance, and work together for a thriving ecosystem.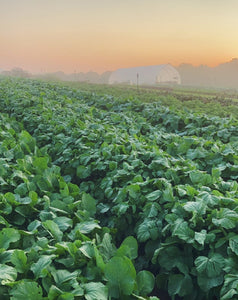 The Farm
Old North Farm is located in the foothills of
North Carolina. On one acre, we grow a variety of ingredients suited for the Carolina soil. Using simple, efficient growing systems at human scale, we focus on soil health, interdependence, and biodiversity. As stewards of the land and its teachings, we share knowledge, value the learning process, and honor growth.
MORE ABOUT THE FARM
Who We Are
Old North Farm is the heart center of Jamie Swofford and Keia Mastrianni, two people dedicated to building a rural economy together. We care for land and people in equal measure. Food is our love language.
MORE ABOUT US